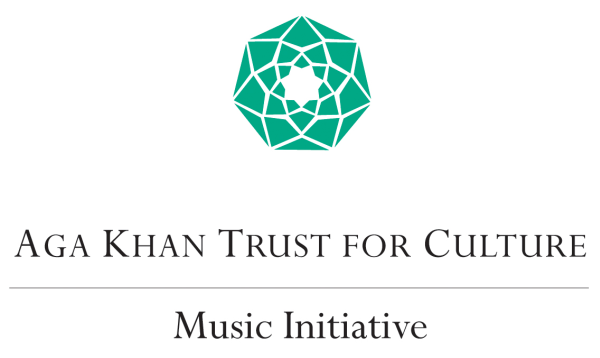 This concert is presented in collaboration with the Aga Khan Music Initiative, a programme of the Aga Khan Trust for Culture
In the Footsteps of Babur
'In the month of Ramadan of the year 899 (June 1494) and in the twelfth year of my age, I became ruler in the country of Ferghana.' Thus begins the remarkable autobiography of Zahiruddin Muhammad Babur, the precocious Central Asian nobleman whose journey of conquest through Afghanistan and Hindustan – the northern part of the Indian subcontinent – laid the foundation of the Mughal Empire. Fusing cultural influences from Persia, Central Asia, and India, the Mughals created a brilliant intellectual and artistic efflorescence whose legacy remains strong today. 'In the Footsteps of Babur' represents a modern-day encore of Mughal artistic synthesis. Inspired by visual images and literary descriptions of exuberant musicmaking in the Mughal courts, this variation of "In the Footsteps of Babur" programme brings together master musicians from Afghanistan and Tajikistan.
Babur was born into a world in which the influence of Persian culture loomed large. His birthplace, Ferghana, now a city in the nation of Uzbekistan, was in Babur's time a principality that had once been part of the Timurid Empire. The Timurids, descended from Turco-Mongol stock, had cultivated a Persian sensibility in art, architecture, poetry, and music that reached its zenith in fifteenth-century Samarkand and Herat, and it was this sensibility that Babur absorbed in his youth.
In 1504, when he was twenty-one, Babur seized Kabul, and the next year took up residence there. From his base in Kabul, Babur led reconnaissance expeditions eastward into Hindustan and by 1526 he took control of Delhi. In a couple of generations, his descendants like Akbar, who is known as the Great, and Shah Jahan, builder of Tac Mahal consolidated control over almost the entire Indian subcontinent as what is known as the Mughal Empire. The cultural diversity of this vast territory was reflected in the different kinds of music and musical ensembles that were patronised by the Mughal courts.
The legions of performers in the service of the Mughal courts may well have created their own musical blend, experimenting with various combinations of instruments, sonorities, melodic modes, and rhythmic structures. Another venue for musical encounters might have been the meeting places of Sufis –followers of a mystical path in Islam– where, contrary to more orthodox Islamic custom, musical instruments were sometimes used to facilitate prayer leading to a state of spiritual ecstasy.
In the modern times, with the establishment of several nation states in the region and turmoils infecting the area, the once porous border between Central Asia, Afghanistan and the subcontinent hardened. The fluid movement of artists and musicians, and the fertile exchange between traditions characteristic of Mughal empire were impeded. This programme, brough together by Aga Khan Music Initiative, aims at reanimating those links.
Aga Khan Music Initiative
The Aga Khan Music Initiative is an interregional music and arts education programme with worldwide performance, outreach, mentoring, and artistic production activities. Launched to support talented musicians and music educators working to preserve, transmit, and further develop their musical heritage in contemporary forms, the Music Initiative began its work in Central Asia, subsequently expanding its cultural development activities to include artistic communities and audiences in the Middle East, North Africa, and South Asia. The Initiative promotes the revitalisation of cultural heritage both as a source of livelihood for musicians and as a means to st engthen pluralism in nations where it is challenged by social, political, and economic constraints.
Homayoun Sakhi
Homayun Sakhi is the outstanding Afghan rubâb player of his generation, a brilliant virtuoso endowed with a charismatic musical presence and personality.
Homayun Sakhi was born in Kabul in 1976 into one of Afghanistan's leading musical families. From the age of ten, he studied rubâb with his father, Ghulam Sakhi, in the traditional form of apprenticeship known as ustâd-shâgird
Ghulam Sakhi was a disciple and, later, brother-in-law, of Ustâd Mohammad Omar (d. 1980), the much-revered heir to a musical lineage that began in the 1860s, when the ruler of Kabul, Amir Sher Ali Khan, brought a number of classically trained musicians from India to perform at his court.
Salar Nader
Salar Nader is one of his generation's leading performers on the tabla. He began formal tabla study with renowned tabla master Ustad Zakir Hussain at the age of seven. Salar Nader frequently accompanies Homayun Sakhi and other performers of Afghan and North Indian classical music. In addition to his performance activities, he is a devoted teacher of tabla.
Sirojiddin Juraev
Sirojiddin Juraev comes from a lineage of dutar players in his native region of northern Tajikistan. Both his father and grandfather played the dutar, and his first ustad was his father. Later he studied at the Music College in Khujand and at Khujand University, and after that at the Academy of Maqam, in Dushanbe, under the guidence of Abduvali Abdurashidov. Currently, he teaches dutar in the National Conservatory in Dushanbe.
Mukhtor Muborakqadomov
Badakhshani setar player Mukhtor Muborakqadomov makes his home in a village near Khorog, Tajikistan, the regional capital of Tajik Badakhshan and the largest city in Badakhshan. He began playing the setar when he was still a child. He learned mostly by listening to his uncle.