Organized by Provincial Directorate of Culture and Tourism of Konya, 12th edition of the Konya International Mystic Music Festival will take place under the serene shadow of Mevlana Rumi's tomb, in Konya - a city ripe with mysticism. The festival events are going to be held between 22nd and 30th of September, 2015.
Once a part of the Shab-i Arus activities, the Konya International Mystic Music Festival has been held each September since 2008. With concerts and music recitals starting in the latter part of the month, the Konya International Mystic Music Festival always culminates on September 30th, Mevlana's birthday. Since the first Festival in 2004, it has become a melting pot of mystical music from around the world. The intention of the festival is to introduce mystical music traditions of the world emphasizing the authenticity and originality as much as possible in presentation.
The Festival strives to commemorate Mevlana Rumi in the best possible way, in alignment with his pure, unbounded love for humanity and his trust in every human being, no matter who or what they are, and with no judgments, questions or prejudices. The Festival also strives to be a venue where musical traditions of the world can find an opportunity to meet audiances as they are, without being blended with more popular elements.
Concerts will start at 21:00 everyday and they will be at Metropolitan Municipiality Mevlana Culture Center, in Sultan Veled Hall or Sema Hall. All programs are open to public at no cost.
Songlines: Selected for 25 of the Best International Festivals
Vibe: Spiritual music in a city with an incredible heritage.
Why Should I Go? This festival commemorates the life of Jalaluddin Rumi, a 13th-century poet and Sufi mystic who was laid to rest in Konya. Its dedication to spiritual music traditions from around the world on a site equally steeped in spirituality is pretty special.
Acts to catch: Last year's line-up included the excellent kamancheh master Kayhan Kalhor, India's Ustad Aashish Khan and the Badakhshan Ensemble.
Top Tip-off: Local delicacy etli ekmek, a pizza like dish is a real Turkish delight.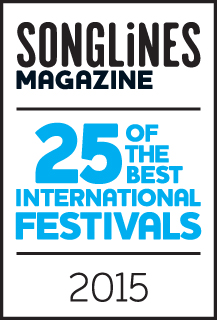 Organizer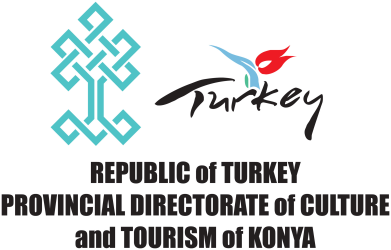 Konya Provincial Directorate of Culture and Tourism Aziziye Mah. Aslanlıkışla Cad. No:5 Karatay/Konya TURKEY
Tel: (+90) 332 3534021 - 3534022
Faks: (+90) 332 3534023 - 3506461